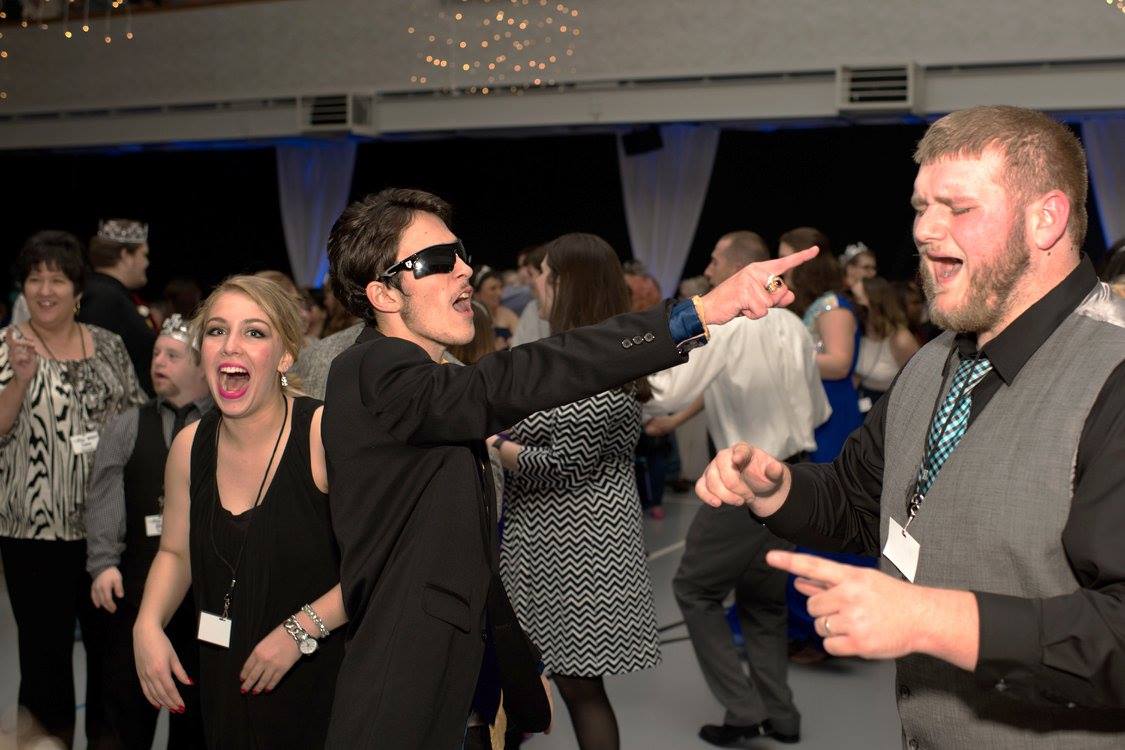 A quick description of what each team member will be responsible for:
Decorations
Team Leader:  Dwonne Cogswell
The decorations team mission is to turn the West-Ark Church of Christ building into a beautiful palace fit for our Kings and Queens.   We will be utilizing more of our building this year, so our decoration team will need more help.
This team will need to do a LOT of work prior to the big night.  Much of the work will be done outside normal business hours (week nights and weekends).
Hair & makeup
Team Leader:   Lindsay Allen
Queens will arrive dressed up and made up, but our hair and makeup team will add finishing touches.   Previous experience is preferred, but not necessary.
Sensory Room
Team Leader:   Mandy Chilton
Spend time with guests who may have become over-stimulated on the dance floor or in other areas of the prom. Interact with them by  singing, participating in sensory activities or simply providing them with some quiet time.
Floral
Team Leader:   Karen Pointer
Ask sponsors for donations.
Assist florist with unloading and properly laying out corsages and boutonnieres.
Help guests select and
pin on their flowers.
Parent Prom (Caregiver rest area)
Security / Parking
Team Leader:   Patrick Pruitt
Support on-site uniformed Law Enforcement personnel by ensuring a safe and secure environment for
guests and volunteers. Coordinate with local police, fire and rescue as needed.
Maintain a parking pattern and direct traffic for easy vehicle entry and exit. Maintain open fire and
emergency lanes.
Red Carpet
Team Leader:   Cade Richards
Cheer, scream, holler for the Kings and Queens as they exit the limo onto the red carpet.
Take photographs and treat participants like honored guests and celebrities.
Transportation
Team Leader:   Ron Hamilton
Find limo / exotic cars to transport Kings and Queens from prep area (auditorium) to the red carpet (family life center).
Assist drivers in finding their routes.
Assist Kings and Queens into and out of the limo.
Possibly pick up participants who have to park away from the building
Name Tag
Team Leader:    Scott James
Create multiple name tags for Kings and Queens and volunteers.
Registration
Team Leader: Rindy Edwards
Welcome guests as they arrive, and help them find their way to the main event space, activities and
restrooms.
Warmly greet guests and sign them in and answer any questions they may have.
Greet volunteers, give them their name badges and direct them to their team leader.
Greet buddies, give them their name badges and direct them to their team leader for a pre-event
meeting on helping give their assigned guest the best experience possible.
Food Service
Team Leader:    Linda Davis
Assist caterer with unloading food, additional food preparation and set up food and beverages in the
main event space and in the Parent Prom (Caregiver rest area).
Karaoke
Team Leader:   Brent Evans
Set up and participate in any additional activities, including karaoke, with the guests.
Encourage them and
maintain a fun atmosphere.
Medical
Team Leader:    Todd Harris
Assist uniformed professional EMT personnel at the event by providing basic first aid and care for any
medical needs or emergencies.
Coat Check
Team Leader:
Greet guests, take their coats, label them and hang them. As guests leave, ask for their names and
retrieve their coats.
Gift Bag
Team Leader:    Rachelle Pratt
Manage gifts and help each guest collect their favors to take home.
Buddy (must be 16 years old)
Team Leader:  Kim Lewallen
Accompany and assist assigned guest throughout the evening, providing companionship and any
assistance they may need during the event. Sit with their guest during dinner and engage with them in
conversation.
Volunteers
All ages are welcome to volunteer.  No childcare will be provided.
Buddies must be 16-years-old.
West-Ark Church of Christ